Mailroom Equipment, Furniture & Supplies
Mail room supplies - totes, bins, sorters, sorter shelves, carts, mailboxes & more from U.S. Mail Supply
U.S. Mail Supply provides you with professional mailroom supplies and equipment for organization, convenience and efficiency. We have a wide selection of common mailroom supplies, and even some less common supplies, too.
Shop all available mailboxes for sale from U.S. Mail Supply.
Mailroom Organization Supplies
A well-organized mailroom is essential to keeping an office or building running smoothly. US Mail Supply has ample solutions for mail room organization, efficiency and convenience. We have mail carts for easy transportation through your building, sacks and bins, sorters, storage racks and mail pouches--all at cost-effective prices. We're here to help make your mailroom more organized.
U.S. Mail Supply has everything you need to increase your mailroom's efficiency and reduce the risk of lost mail. If you don't see the specific mailroom equipment or supplies you are looking for, give us a call at 800-571-0147 and our we'll work with you to find the best mailroom equipment solution for your situation.
Mobile Mail Carts, Mail Hampers, Movers, and Trucks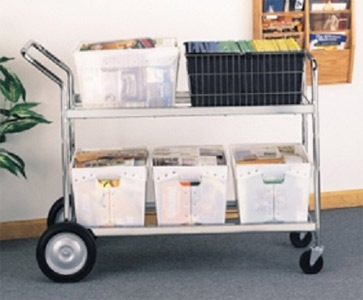 Our industrial strength, steel mail distribution carts are available in a range of sizes, from small mail carts for narrow aisles and quick deliveries to large mail carts holding mail for over 300 stops. You can also customize your mail cart with different baskets and wheels, add lockable covers, rubber bumpers, and more.
Shop U.S. Mail Supply online for cost-effective mail distribution supplies:
Mail hampers
Wire basket mail carts
Solid basket mail carts
Miscellaneous utility carts
Bin and mail tray carts
Mobile mail tote carts
Electric platform trucks
Mail Sorters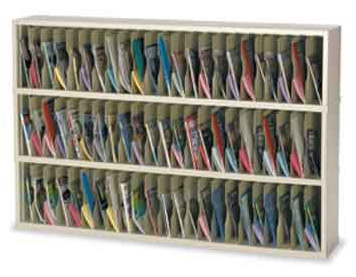 Dependable mail sorters in a selection of styles and sizes keep your mail neatly organized and easy to find. These high quality steel mail sorters come with adjustable horizontal or vertical shelves and a variety of pocket depths. U.S. Mail Supply also offers accessories, including:
Removable shelf labels
Magnetic shelf labels
Label inserts
Additional shelves
Our wide range of mail sorters in different configurations are sure to meet all your personal and business mail organization needs.
Mail Totes, Mail Trays, and Bins
Our plastic mail totes, trays, bins, and tubs provide convenient mail collection, sorting, and storage. The plastic tubs fit perfectly in our mail carts for easy transportation and distribution. We carry heavy-duty mail bins with regular sized pockets as well as larger bins to accommodate bulk amounts of mail. Shop U.S. Mail Supply's mailroom organizational supplies online for totes, bins, and trays in a variety of colors and sizes at reasonable prices.
Mail Bags, Mail Bag Racks, and Mail Pouches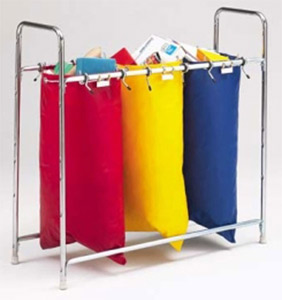 U.S. Mail Supply provides a wide selection of mail carrier supplies online:
Heavy duty canvas mailbags
Vinyl mailbags
Round-trip mail pouches
Large document bags
Mailbag racks
Hang your durable canvas bags or moisture-resistant vinyl bags on our convenient mailbag racks for easy storage and transportation. Round-trip mail pouches provide a cost-effective mailing option. Heavy duty document bags with optional padlocks safely carry large documents and medical X-rays. Check out our range of mail bags for sale online.
Mailroom Tables and Furniture
Our sturdy mailroom sorting tables range from 30" wide for small mailrooms to 96" wide for large mailrooms. Adjustable height settings allow mailroom staff to work sitting or standing. Some tables come equipped with shelves to hold mail bins or other supplies. These high-quality tables support the weight of heavy sorting machinery, and built-in levelers in the legs ensure the table won't wobble as you work. Powder coated paint prevents chipping and corrosion. Shop U.S. Mail Supply's mailroom furniture to find the right sorting table for your needs.
Mail Storage, Racks, and Organizers
U.S. Mail Supply offers a variety of mail organizational products, from secure inter-office mail stations to plastic literature organizers to mail bin and tote shelves. Our inter-office mail stations provide different lock options to suit the needs of your office, university, or hospital. Plastic literature organizers are available with 12-72 pockets to sort faxes, reports, computer printouts, and more. Steel mail tote racks provide easy storage for our plastic mail totes and feature a 1.5" shelf lip to keep the tote in place. Bin sorters are ideal for sorting overflow or bulk mailings. Some assembly is required for our mail storage, racks, and organizers to keep our products cost-effective.
Find Your Mailroom Solutions
Your mailroom solutions are closer than ever with help from US Mail Supply. Whether you need mailroom management in a new facility or are looking to automate your current business, mailroom supplies are a valuable improvement to your office's organization, productivity and aesthetics. Both new ventures and large corporations can benefit from an efficient, clutter-free mailroom. Invoices, internal documents and newsletters will all be put in their place with US Mail Supply's mailroom equipment. From the common vinyl mailbag to the latest electronic mail trucks, we have everything you need to solve your mailroom problems.
Shop our entire selection of mail hampers, mail sorters, mailroom tables, postal totes, mail bags, racks, mail carts, and more. If you have any questions for choosing the right mailroom supply solution for your specific needs, don't hesitate to call us.
Contact U.S. Mail Supply at 262.782.6510 or 800.571.0147 for more information.