Indoor horizontal mailbox design assistance - get a quote on a custom configuration
For larger mailbox projects we'll need some more information about the space you're working with and details about how your mailboxes will be used. Please enter the information requested as completely and accurately as possible, and our trained customer service staff will provide you with the absolute best, most space efficient and economical solution possible. After receiving your submission we will either email you a price quote complete with line drawing of our proposed configuration, or we may also call you to clarify any questions we may have. Of course, you are always welcome to call us at 800-571-0147 to discuss your new mailbox project.
---
Are you purchasing new or looking to replace an existing unit(s)?
Choose NEW CONSTRUCTION to get a custom configuration for STD-4C compliant 4C horizontal mailboxes - these USPS approved mailboxes are required for new construction.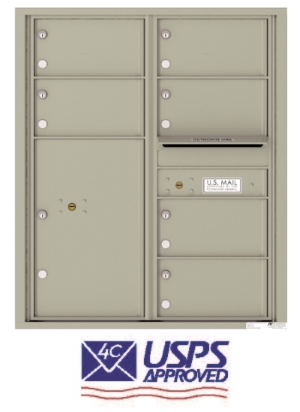 Choose REPLACEMENT for custom configured horizontal replacement mailboxes. Vertical mailboxes do NOT require custom configuration - click here to shop vertical mailboxes.