Canvas Mail Bags
White Duck Canvas Mailbags – 26" High
Product Number:

29WDMG
$40.00
Full Description
White Duck Canvas Mailbags – 38" High
Product Number:

38WDMG
$45.00
Full Description
Largest White Duck Canvas Mailbags – 40" High
Product Number:

39WDMG
$55.00
Full Description
Large Heavy Duty Canvas Mail Bags
The Best Mail Sorting Bags for Sale are at US Mail Supply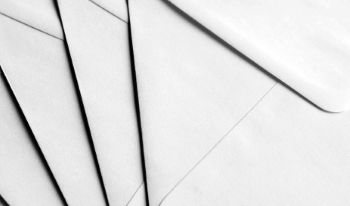 Canvas mail bags are essential mail room supplies. They're perfect for lugging around thousands of letters, for sorting, and for keeping your your work space organized with the help of US Mail Supply. We carry three canvas mail bag sizes:
Canvas Mail Bag Sizes (height)
26" High Canvas Mailbags for Offices & Mail Rooms
Our 26" high canvas mail bag includes a rope and metal cinch. Pair it with our mail sorters and your mail room will be in order in no time. Canvas mail bags are designed for use by organizers who work at home, in schools and other professional office settings. Don't get lost in the pile of envelopes you have building in the back room. Get organized with US Mail Supply!
38" High Mail Sorting Bags
With an extra 12 inches of room, our 38" high mail bags give you the extra space you need to get those last envelopes packed away. Set this canvas sorting sack up with one of our mailbag racks and the time you spend organizing is quickly cut down. Count on US Mail Supply for the best mail sorting products available!
Our 40" High Mail Bags are the Largest We Carry
The largest at US Mail Supply, our 40" canvas sorting sacks have no competition. While our colored vinyl mailbags come in sizes up to 38", our canvas bags are the only ones reaching 40 inches. If you sort through large piles of documents, envelopes and letters on a weekly basis, make sure you have one of our largest mailroom sorting supplies in your arsenal!