Apartment Mailboxes for Sale
USPS Approved Mail Boxes for Apartments
Easy installation. High security. Durable aluminum & steel construction. US Mail Supply offers the best USPS-approved & private use residential & commercial mail box units for apartment buildings, condos and all types of small and large multi-family complexes.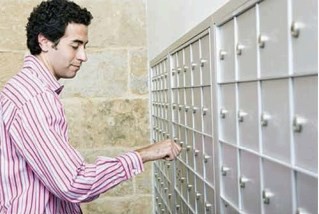 Get Secure, Lockable USPS Approved Residential Mail Boxes
USPS approved apartment mailboxes from US Mail Supply are constructed of all aluminum extrusions and materials, making them a safe and secure option for ingoing and outgoing mail. Front and rear loading options available depending on the model.
Customize New Apartment Mailboxes with Your Choice of Slots / Doors
Indoor horizontal mailboxes for apartments may be recess wall mounted or surface mounted. US Mail Supply offers a custom horizontal mailbox builder – just enter your requirements and we'll find the perfect multi-unit mailbox for you.
Please contact US Mail Supply with any further questions on choosing the right mailbox(es) for your apartment building.
Return to Current Postal News