Apartment Mailboxes - USPS delivery & private use
US Mail Supply offers a collection of high quality, durable apartment mailboxes from Florence, a premier manufacturer of commercial & residential mailboxes for USPS & private delivery. Recessed & surface mounted mailboxes for apartment lobbies help save space and organize mail delivery. Finding the right mailbox for your apartment building is easy at US Mail Supply.
Residential Apartment Mailboxes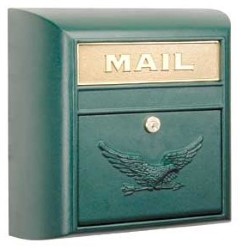 Residential Mailboxes
Residential apartment mailboxes from US Mail Supply are ideal for use in single unit rental homes. Wall and pedestal mounted units can be used outside of a home or condo. Available in decorative and modern styles, you can find the perfect residential apartment mailboxes for your rental property.
Outdoor Apartment Mailboxes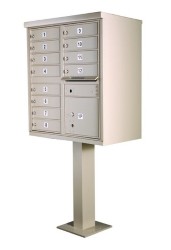 Outdoor Cluster Mailboxes
Perfect for multi-family units, outdoor cluster mailboxes from US Mail Supply can be mounted on virtually any residential or commercial property. Multi-family mailboxes ensure centralized mail delivery and protect valuables from countless threats. Outdoor apartment mailboxes from US Mail Supply are built to withstand sun, snow, rain and whatever temperature extremes Mother Nature can throw at them.
Luxury Apartment Mailboxes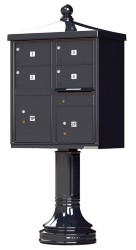 Decorative Mailboxes
Luxury apartment mailboxes from US Mail Supply add a bit of class to any property. Outdoor locking multi-unit cluster mailboxes are available in two styles: classic and traditional. Classic luxury apartment mailboxes stand on bold pedestals and have molded roof caps, resembling ancient Greek structures. Traditional luxury apartment mailboxes stand on Vogue decorative pedestal covers and have a ball finish on their decorative cap, resembling Victorian British architecture.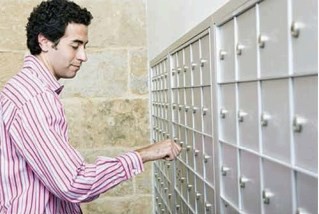 USPS Mailbox Regulations for Apartment Buildings
Due to new apartment mailbox specifications from the USPS, all new construction and major renovation projects require updated apartment mailboxes. USPS approved apartment mailboxes from US Mail Supply are ADA compliant and all interior dimensions meet new requirements.
Apartment Mailboxes for Private Use
US Mail Supply provides high-security indoor mailboxes for all types of multi-unit buildings, from apartments and condos to college dorms and multi-unit houses. We offer replacement and private use indoor mailbox solutions for apartments – no matter where you live or what your situation, US Mail Supply is sure to have the right indoor mailbox for you.
Get Secure, Lockable USPS Approved Residential Mail Boxes
USPS approved apartment mailboxes from US Mail Supply are constructed of aluminum, making them a safe and secure option for ingoing and outgoing mail. Front and rear loading options are available, depending on the model.
Customize New Apartment Mailboxes with Your Choice of Slots / Doors
Indoor horizontal mailboxes for apartments may be recess wall mounted or surface mounted. US Mail Supply offers a custom horizontal mailbox builder – just enter your requirements and we'll find the perfect multi-unit mailbox for you.
Please contact US Mail Supply with any further questions on choosing the right mailbox(es) for your apartment building.
Return to Current Postal News