vital ™ F-Series Cluster Box Units
Shop Florence vital™ 1570 series outdoor pedestal CBU's from U.S. Mail Supply
U.S. Mail Supply offers the best pricing you'll find for USPS approved vital™ 1570 series cluster mailboxes from Florence. Give us a call and we'll help you figure out exactly what you need - or shop below for the model you're looking for below.
Florence vital™ 1570 Cluster Mailbox Unit (CBU) Details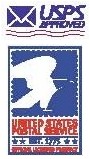 F Series cluster box units were designed to meet or exceed newest USPS standards
Robotically welded cluster box unit cabinet and hood seams, and constructed of 300 series stainless steel and aircraft aluminum with rugged, weatherproof powdercoat finishes that resist scratching and vandalism on these F Series cluster box units.
Standard Sandstone powdercoat finish. Other powdercoat colors available are Black, Dark Bronze, Postal Gray, Forest Green and White. By USPS direction, Postal Gray is available for replacement or fill in purposes only. Click HERE to view the Color Chart.
NEW!! See our beautiful new Decorative F-Series Cluster Mailboxes and Accessories.
Tenant & parcel doors constructed with reinforced corners and 360 degree wrap around hinges. Master loading doors designed to prevent prying with interlocking overlapped seams on all F Series cluster box units.
All F Series Cluster Box Units have a solid aluminum mail slot frame, similar to the High Security cluster box unit design, which protects the adjacent customer compartments and collection compartment, as well as the new USPS-1172 910 tenant lock.
All Cluster Box Units are front loading and come standard with an outgoing mail compartment. Our pricing also includes the pedestal
F Series cluster box units were designed to reduce mail theft and vandalism with stronger tenant doors, minimal pry points, improved outgoing mail slot and more
These mailboxes may qualify for LEED (Leadership in Energy and Environmental Design) credits. Call our Customer Service staff for details. Material Safety Data Sheets (MSDS) are not required for these mailboxes & packaging, as they are exempt from the requirements as provided under Title 29 CFR Part 1910.1200
Check out the F-Series Cluster Mailbox Installation Instructions, or the F-Series Cluster Box Unit Data Sheet with answers to Frequently Asked Questions.
Custom metal decals and custom engraving are available upon request. Custom decals and or custom engraved products are not returnable
Cluster Box Units Video
Installing Your Cluster Box Unit
U.S. Mail Supply Cluster Mailboxes: A Quality Investment
Buying mailboxes is a big investment, and you want to be sure your money isn't being wasted. Commercial and residential cluster mailboxes from U.S. Mail Supply are built with this in mind. Like you, we are only interested in quality mailboxes for your home or business. Our outdoor pedestal cluster mailboxes look great, work well and are built to last.
Investing in
Style
U.S. Mail Supply offers cluster mailboxes for both indoor and outdoor use. Unlike the utilitarian style of older cluster mailboxes, our classic and traditional decorative cluster mailbox units add a touch of style to your building and neighborhood. Our "Classic" style includes crown molding, roof caps, and pillar pedestal covers for a touch of beauty in an otherwise bulky object.
Investing in
Quality
Besides being stylish, U.S. Mail Supply cluster mailboxes are functional masterpieces, as well. Our front-loading cluster box units are designed for efficient mail delivery and organization and come standard with an outgoing mail compartment.
Sharp edges outline our units with perfectly fitting compartments filling the body of the unit. Our keyholes are placed evenly, making the units visually pleasing. Tight corners and exact measurements ensure you get the best in cluster mail boxes.
Investing in
Sustainability
Our free-standing, pedestal-mounted USPS- Approved Cluster Box units are great for outdoor use because of their durability. Built to withstand the elements, the units have reinforced corners and 360 wrap-around hinges, keeping your mail protected in storms. Customer compartments and collection compartments are protected by solid aluminum frames.You won't need to replace them for many years.
Investing in
You
U.S. Mail Supply, we understand that you are making a big investment when you buy mailboxes If you need help with installation, feel free to call us. If you ever lose any keys, we have more available. We value our customers and hope you take time to seriously consider our cluster mail boxes as an investment worth making.
Our mail boxes are perfect for office buildings, apartment complexes, government buildings, small businesses, corporations, and even schools.