Round -Trip Mail Pouches
Red, Blue, Yellow, Green, Gray & Tan Mail Pouches for Sale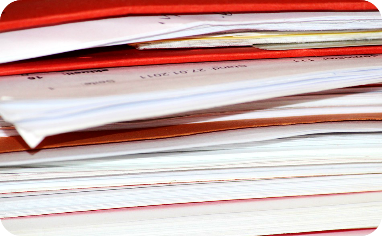 From nylon to vinyl, offices order the durable shipping pouches they need with the help of US Mail Supply. From green to red and tan to blue, there are a multitude of customizable choices you have depending on the mailroom carrier supplies you're considering. Aside from personalization, our prices are also the best on the market.
The Best Prices on Nylon Round Trip Mail Pouches
Ranging from $8.40 to $12.75, the nylon round trip mail pouches we carry have the best deals you'll find on the same or similar products. Not only can you choose between a handful of sizes, but our prices guarantee you won't be stretched thin if you need to make a bulk order. At US Mail Supply, we have four different sizes available, including:
Its recommended offices carry at least one round trip mail pouch of each kind and size so you're fully prepared for any size and type mail shipments you may have to make in the future. Our prices make it easy to fully stock your mailroom with supplies essential for organization and shipping success.
Extra Capacity Courier Pouches Give You the Space You Need
When mailing large quantities of documents, letters and envelopes to a single destination, you don't want to ship a bunch of individual entities. Make sure you can send everything in one swoop with the help of our extra capacity courier pouches! Designed to give you the additional space needed for mailing more content than usual, we have two different sizes to choose from:
Available in the color blue, our courier pouches are equipped with plastic windows to put an optional address card and are constructed from heavy duty vinyl with double-stitched seams for durability. If you're mailing in bulk, make sure you buy in bulk as well! US Mail Supply offers low prices on our products to ensure you're getting the best deals on mail carrier supplies available.
Heavy Duty Vinyl Laminate Round Trip Pouches at US Mail Supply
Constructed with durable vinyl laminate material, the heavy duty round trip pouches for sale at US Mail Supply are manufactured to last! With incredibly low prices on high quantity orders, there's no reason to skip this opportunity.
At US Mail Supply, customers find the best prices and customization options on mail carrier products! From our nylon round trip mail pouches to our extra capacity courier pouches and vinyl laminate round trip mail pouches, you have everything you need to keep your office running smoothly. Contact us today for more information on our optional padlocks for nylon round trip pouches and document bags.