Need help finding the mailbox you want? US Mail Supply has a 4C Horizontal Mailbox Design Assistant to help!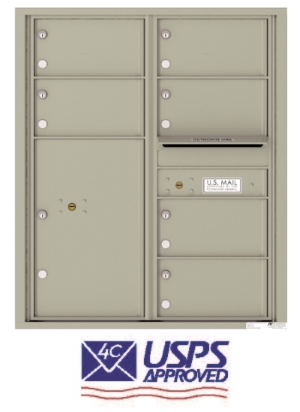 If you are looking for a unique configuration of mailboxes, whether small or large, enter the number of mailboxes you need and hit the Mailbox Design Assistant button. You will be given a form with detailed questions to help us better serve your needs. Once completed and submitted to our customer service representatives, we will send you a line drawing of a proposed mailbox configuration and a price quote. If we have any questions, we will call you to keep the process as efficient as possible. If you have any other questions, give us a call and we will be happy to provide answers.
If you would like to see the full selection of pre-made products meeting your mailbox requirements, simply enter the number of mailboxes you need and hit the Search button. We will show you the results relevant to your search.
Please enter the total number of mailbox compartments needed:
Contact U.S. Mail Supply by calling 262.782.6510 or 800.571.0147 for more information.