Horizontal Mailboxes for Private & USPS Delivery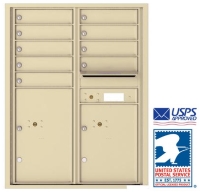 For USPS approved horizontal mailboxes, shop 4C recess mounted models.
4C front loading horizontal mailboxes are USPS approved by default for apartments, commercial buildings or other multifamily residences. STD-4C compliance is REQUIRED for all new construction.
...or use our custom 4C mailbox form and let us know exactly what you need.
USPS Approved and Private Use Horizontal Mailboxes
US Mail Supply offers our customers a wide selection of high quality indoor horizontal mounted mailboxes. With front and rear loading options available, these mailboxes are perfect for a wide variety of applications, including: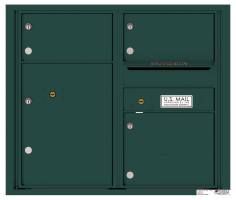 Offices
Apartment Complexes
Military and Government Facilities
Schools
Universities
Private and Corporate Mail Centers
Made of high quality materials, the 1400 Series is USPS approved for replacement purposes. The rest of the models are for private use.
Shop Apartment Mailbox Options from U.S. Mail Supply
If you're shopping around for mailboxes for a multi-family or multi-unit building, consider all of our apartment mailboxes for sale online. We've got indoor and outdoor mailboxes for all sorts of multi-tenant apartment and condo complexes.
Convenient Mailroom Solutions
US Mail Supply offers solution to all your mailroom problems. From organization materials, to cell phone cabinets, site amenities and custom mailbox arrangements, our professionals will help determine which products will best suit your home or facility requirements. We offer the widest selection of USPS approved mail boxes, and private use boxes. High quality materials, superior
Shop all indoor mailboxes for sale from U.S. Mail Supply.