Extra Wide Designer Lockers
Commercial and Residential Metal Designer Lockers
Whether you are searching for designer lockers for your new personal gym or as addition to your place of work, US Mail Supply has got you covered.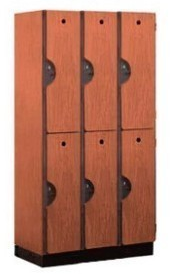 We carry a large selection of designer lockers in all different shapes, sizes, colors, and functions. Our heavy-duty designer lockers, with their astatically pleasing, elegant design, are a great way to add a dash of class to your new personal gym, office lobby, changing room, indoor pool, or any other area! All of our products are constructed with extreme care, precision, and are guaranteed to be high quality lockers that will withstand the test of time. We offer great deals on 11 or more sets of lockers, so feel free to contact one of our associates directly for a special pricing.
Why Choose Designer Lockers?
While you may be able to pick up a smelly set of used, middle school, gym lockers for a reasonable price, there are many benefits to purchasing an extra wide designer locker from US Mail Supplies including:
Better looks
More efficiently designed
Sturdier construction
6 different colors to choose from
Easy assembly/disassembly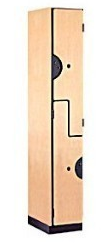 We are guaranteed to have a set of lockers that fit your storage needs, no matter what they may be. Our team of highly knowledgeable professionals will help you choose a setup that best fits you. Here at US Mail Supply, our focus is to provide you with a superior customer service experience that our competitors simply can't compete with.
Easy Install Extra Wide Designer Lockers
All of our lockers are incredibly simple to install, assemble, and require very little additional hardware. Our lockers have a variety of different lock options including built-in combination locks, combination padlocks, and built-in key locks. Our designer lockers are guaranteed to keep your valuables and other personal items safe and protected. Their heavy-duty design makes them incredibly difficult to forcibly open, and serves as a natural criminal deterrent to potential thieves.
For great deals on our entire collection of lockers & storage solutions and other USPS approved mail accessories, contact a US Mail Supply associate today!