4C Horizontal Mailboxes - USPS Approved & STD-4C Compliant
U.S. Mail Supply has your wall-mounted 4C horizontal mailbox solution that complies with the newest U.S. Postal Service regulations. U.S. Mail Supply will assist you in configuring the most efficient and practical mailbox layout for your specific project while maintaining compliance with the most up to date postal regulations. All of our 4C mailboxes meet high postal security standards to help prevent identity theft and keep your mail safe and secure.
Shop STD-4C Mailboxes for Apartments, Multi Family Residences and Commercial Buildings
Florence versatile™ 4C mailboxes provide pre-configured mail slots and parcel lockers for commercial & residential buildings like apartments, multi-family complexes, military bases, condos, and any new construction.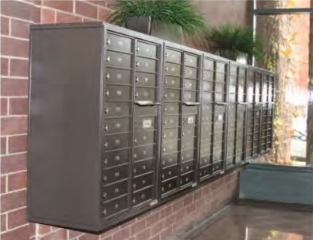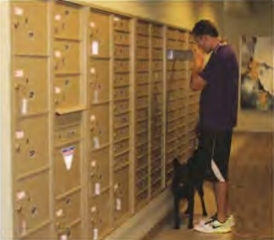 Choose surface mount or recess mounted mailboxes for indoor applications or pedestal mounted 4C mailbox clusters (for private delivery ONLY).
Shop 4C horizontal mailboxes by unit height:
Depending on the unit height & width you may order individual mailboxes with as little as 2 or as many as 20 USPS approved mail boxes.
4C Horizontal Mailbox Features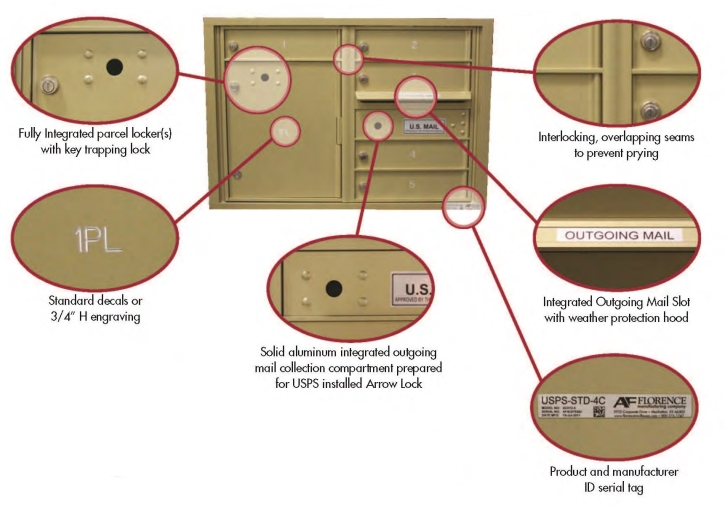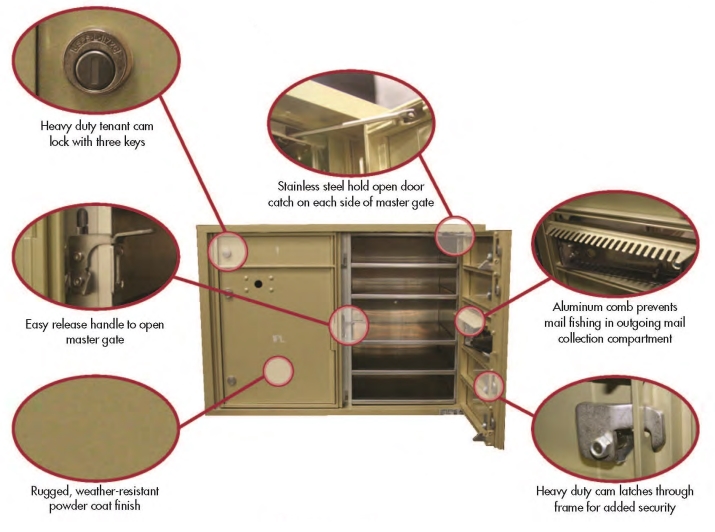 4C Mailbox Use and Regulations:
As of 2006, all new construction, new mailbox applications and major renovation sites using centralized wall-mounted USPS mail delivery are required to have a 4C mailbox system. To adhere to USPS installation requirements, your 4C Mailbox:
Should not exceed 67" from the finished floor to the top row of locks
There must be at least 28" from the finished floor to the bottom of the lowest tenant compartment.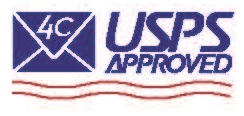 An exception can be made and this dimension can be minimized as low as 15" only when the lower compartments are 4C Mailbox parcel lockers.Our 4C horizontal mailboxes are front-loading only (mail carrier access from the front).
Check out our selection of USPS STD-4C Compliant mailboxes, and contact us to work out the best mailbox configuration for you!
Parcel Locker Requirements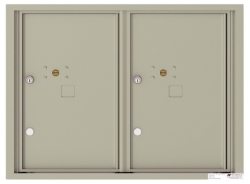 You must satisfy a 1:10 parcel locker to mailbox ratio requirement. If the number of parcel lockers in your mailbox installation exceeds the 1:10 requirement, smaller parcel lockers may be included.
For example - if your project requires 100 mailboxes, at least 10 parcel lockers with a minimum size of 15"H x 12"W x 15"D must be included.
BE SURE TO NOTE the parcel locker height when utilizing only one 4C module type. Not all built-in lockers are 15" tall and may require the addition of parcel only modules to comply with the 1:10 parcel locker USPS requirement.
Color Options for 4C Horizontal Mailboxes
Customize your 4C mailbox(es) with one of eight different architectural color options with a durable powder coat finish.
Antique Bronze
Black

Dark Bronze

Gold Speck

Postal Gray

Sandstone

Silver Speck

White
** Colors shown are representative of the actual powder coat finish but are limited by printing conditions. It may vary slightly from the finished product.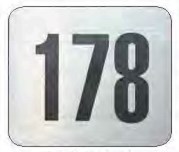 Here's how the decal will look.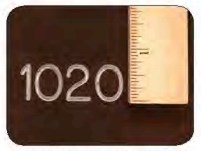 Optional engraving into aluminum door.
Door ID Options
Decals: 4C mailboxes come standard with silver adhesive decals. 1-1/2" high x 1-3/4" wide. Black letters. Can contain up to five characters per decal.
Engraving: Uses USPS standard US Block font and is 3/4" tall. 12 characters per line, up to two lines per door.
Shop all mailboxes for sale online from U.S. Mail Supply.